Accordingly, we are going to show how you can use Popups inside the widget.
1. Please, download the Shortcode Widget plugin and activate it on your dashboard: https://wordpress.org/plugins/shortcode-widget/
2. Then go to the Appearance >> Widgets section of your Dashboard.
3. Find Shortcode Widget in the widgets' list and click to Add widget.
4. The Shortcode widget editor will appear on the right side of the screen, paste the shortcode of your Popup in the Content field and Save the changes.
5. Add the shortcode of your Popup like follows, just change the ID number to your Popup ID number: [sg_popup id="1" event="click"]click here[/sg_popup]

The Popup ID number can be found in All Popups section of your Dashboard.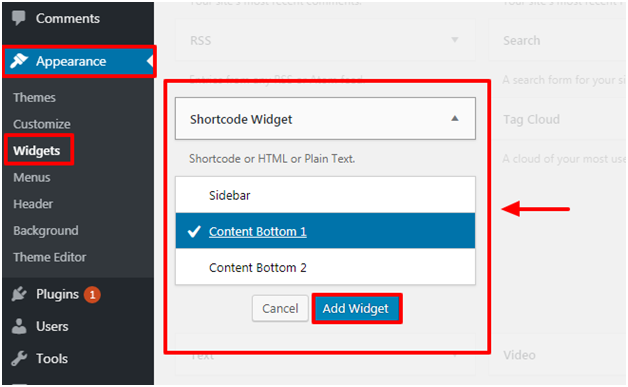 Insert the shortcode inside your added widget and press Save.